Latest participant recruited from:
Gloucestershire Hospitals NHS Foundation Trust
Date of most recent recruitment:
Thursday, 2nd May 2019
Clinicans and Researchers
We are working with a number of physiotherapy teams in NHS hospitals across England to deliver the GRASP trial to patients in these areas.
For more information about the trial, specifically for clinicans and researchers, and how you might get involved click here.
What is a rotator cuff disorder?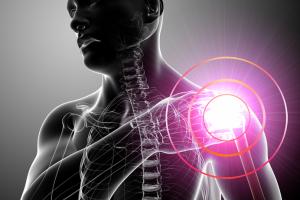 The rotator cuff is a group of 4 muscles on the shoulder blade with tendons that attach to the "ball" of the humerus (upper arm bone). These muscles and tendons help lift and rotate the arm. They also help hold the ball of the humerus firmly in the shoulder socket.
Problems with the rotator cuff can make moving the shoulder painful and simple daily tasks more difficult.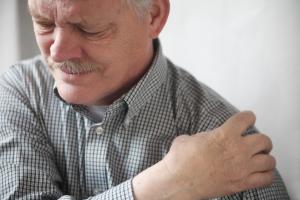 The GRASP trial is looking at the best ways to treat shoulder pain in people with a rotator cuff disorder. We aim to recruit 704 men and women from across England with a new episode of shoulder pain due to a rotator cuff disorder.
For more information about the trial and what's involved click here.